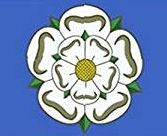 The Qualification Times for Yorkshire Winter Competition 2019 (Short course) are now available- Please see links below.
Notice that the Lower and Upper age groups are at different venues and on different weekends.
The 400IM has been added to the program of events for the 11 and 12 yr old Girls and boys and all Upper age groups.
https://www.yorkshireswimming.org/championships_files/2019%20Winter/YSA%20Winter%20Lower%20Age%20Comp%2019%20FINAL%20Version.pdf
https://www.yorkshireswimming.org/championships_files/2019%20Winter/YSA%20Winter%20Upper%20Age%20Comp%2019%20FINAL%20Version.pdf